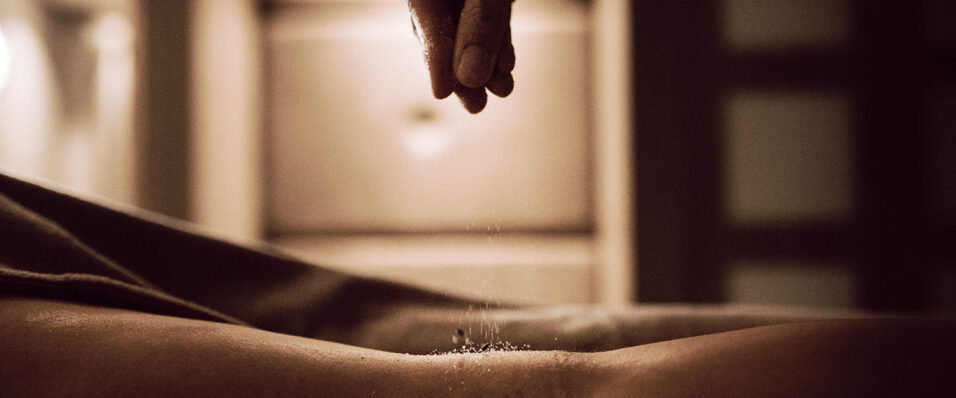 GAIA MUD COCOON
Enjoy this protective cocooning treatment and emerge awakened. You will experience whole body, face and scalp therapy in this indulgent treatment, including a sea salt exfoliation and natural mud and clay mask. Completing this nurturing treatment is our awakening body cream, with nourishing coconut oil and shea butter.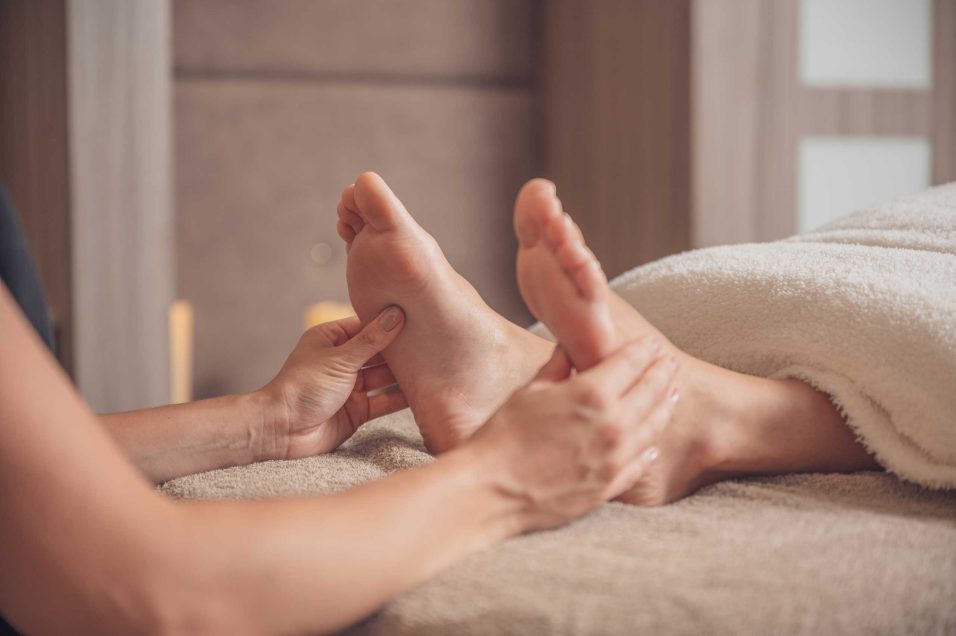 REFLEXOLOGY
An ancient art of healing practiced over five thousand years. Pressure is applied to reflex points in your hands and feet, activating the nervous system to clear any blockages in corresponding areas of the body. Stress reduction with improved circulation encourages the body to return to normal functioning and promotes deep relaxation to elevate the state of consciousness.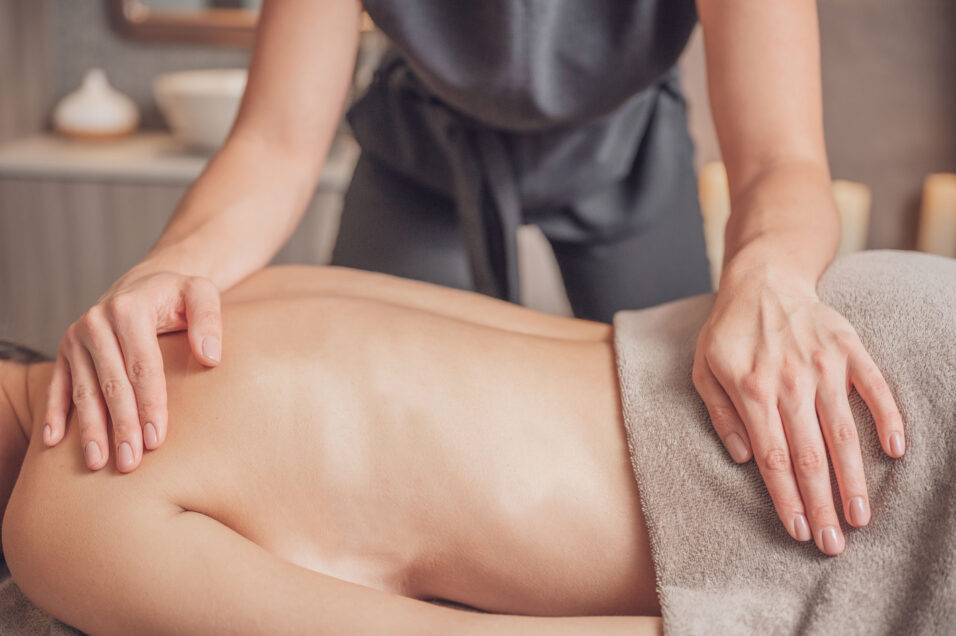 ARIA SCULPT AND SHAPE MASSAGE
Manual Lymphatic Drainage Massage is a powerful cleansing, detoxing as well as a
pain reducing treatment. Gentle rhythmic massage techniques are used to stimulate
and promote the flow of the lymphatic system. Deeper regenerating movements are
performed to the stomach. This allows the body to reactive natural functions as well
as bringing nutrients to the cells, revealing a more toned and sculpted waistline. This
focused massage encourages the body to facilitate the removal of toxins and excess
water, it is ideal for anyone suffering with fluid retention, low energy, tension as well
as medical conditions such as fibromyalgia and lymphoedema.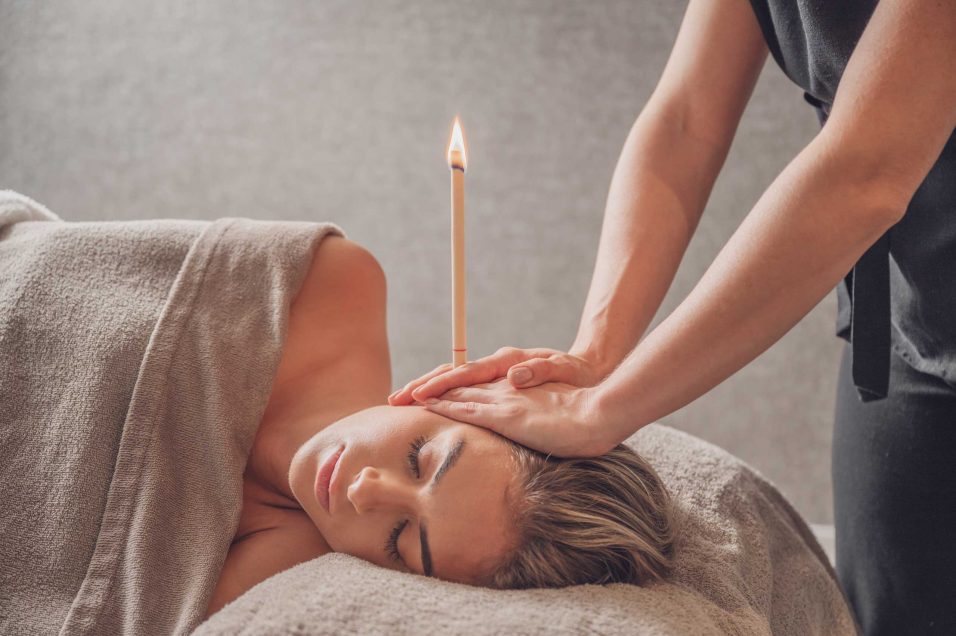 HOPI EAR CANDLES
Perfect for frequent flyers and those that suffer with hayfever or sinusitis the candles are a gentle way of stimulating the ear canal and help to ease congestion in the ear, nose and throat.

The crackling noise and heat relaxes the mind and body. Lymphatic drainage techniques are used to ease sinusitis and reduce congestion.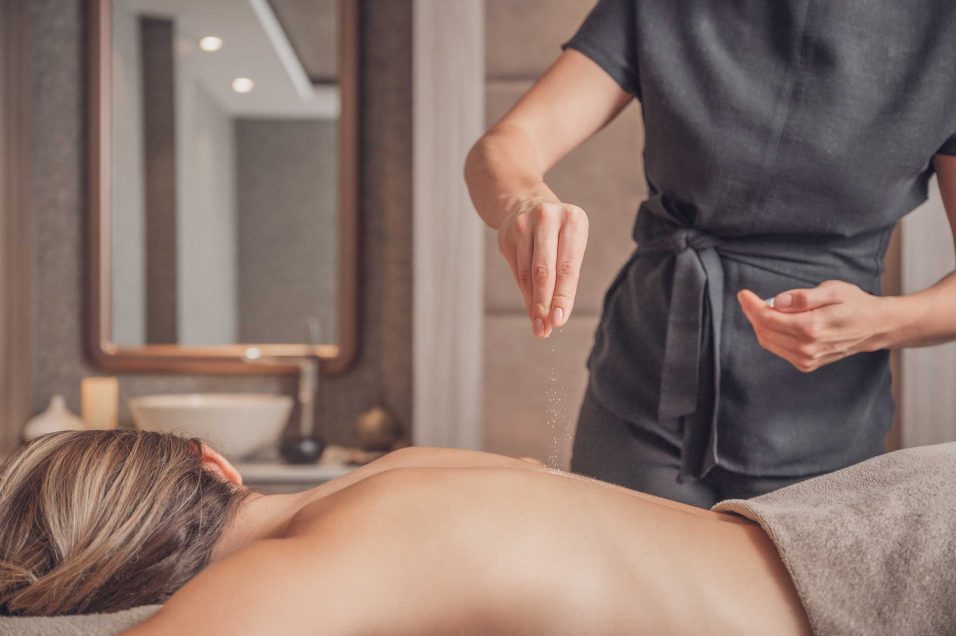 SALT SCRUB
Our signature salt scrub combines body brushing with Himalayan salts. This vigorous scrub will leave your skin feeling silky smooth. Wonderful to incorporate with a massage or pre-holiday.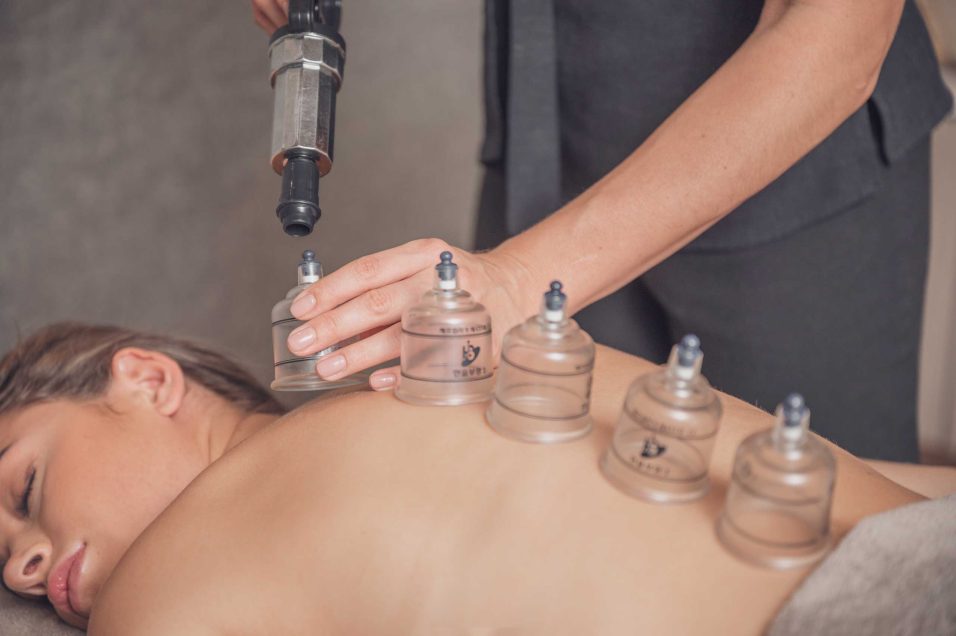 DRY CUPPING
Must be added on to a massage treatment
Cupping is an ancient eastern therapeutic method using suction cups to remove
toxins from the body. This time honoured alternative medicine will encourage healthy
blood flow to areas of muscle tension and tightness. The marks produced from
cupping assist in identifying the affected areas on the body and will fade in 7-10 days.

Discover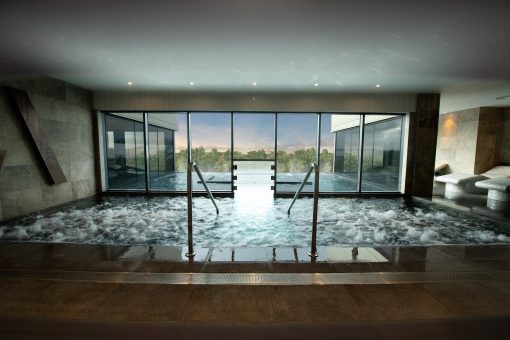 Gallery
Find out more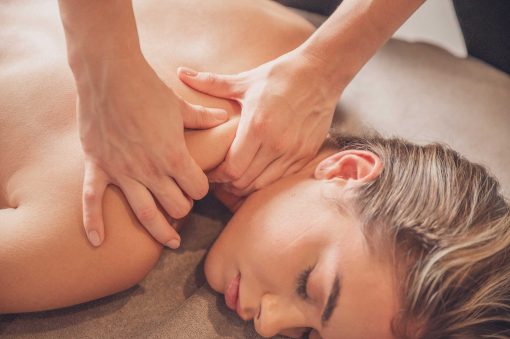 Download Brochure
Find out more